Today was an exciting day around here.  The Prius C was scheduled to be delivered between 10-10:30am and they were here at 10:00am on the dot!  In the picture below you can see me running through my courtyard when the doorbell rang.  I immediately saw where the delivery service parked the car; it would have been hard to miss the "habanero" color which my friend referred to it as RAD (very appropriate adjective).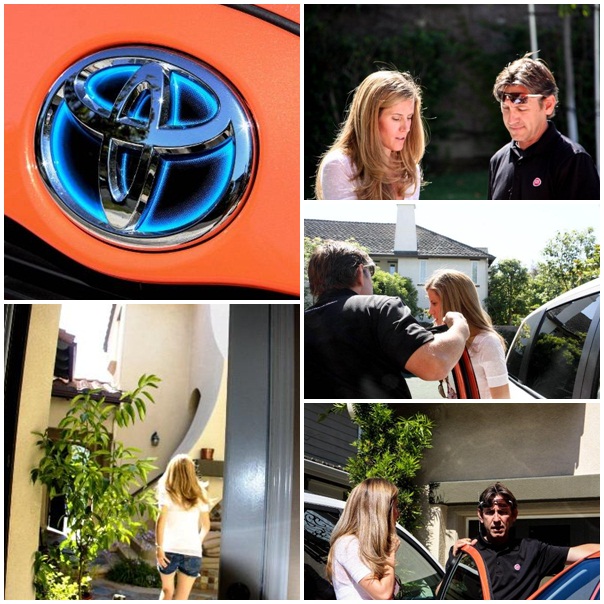 The kids and I were excited to spend some time in the car and immediately headed out the door to run some errands.  When I pushed the key-less start button I honestly thought something was wrong…I couldn't tell whether the car was on or not.
Having never driven a hybrid before, I didn't realize how quiet they can be.  The car was in fact on.  It felt neat to be driving a car that I new wasn't using very much gas.  My son geeked-out by flipping between the touch screens which detailed the mpg and all the stats.
Our first errand stop was Home Depot to purchase an eco-friendly lightbulb as a replacement for the one which recently burned out in my daughter's bathroom.  While there I was struck by how the Home Depot sign appeared to be quite "habanero."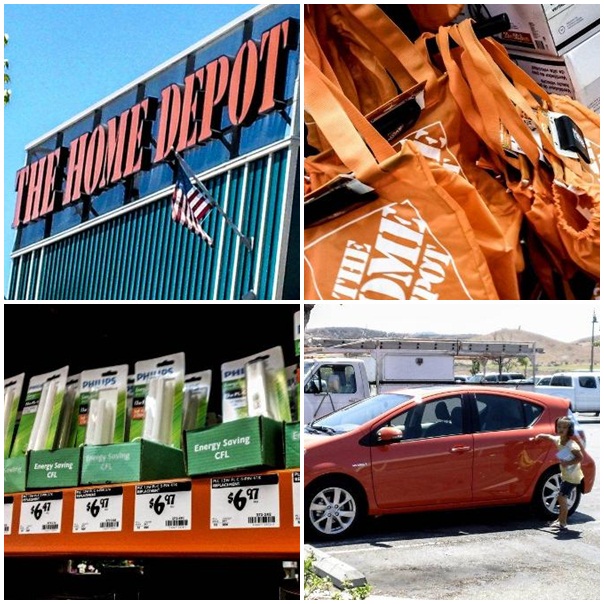 Stop two was the grocery store and stop three was my husband's office so we could pick him-up for lunch (we averaged 48 mpg on the way there).  I wanted to see if we could truly fit 5 people in the Prius C comfortably.  We packed-in myself, my husband, two children (one of which is in a booster still), and my husband's assistant.  While I wouldn't describe the back seat as roomy, I was impressed with the fact that all three backseat passengers had sufficient room and no one's knees were knocking into the chair in front of them.
We drove to The Camp in Costa Mesa for some tacos at Taco Asylum…their mushroom tacos are out of this world!  Topped with a sauce made from hummus, some cilantro, and crispy chickpeas, the meal definitely hit the spot.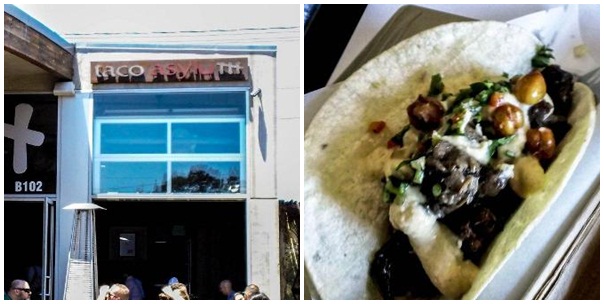 After lunch our afternoon was filled with some time at home in the pool and then we were off to more activities (the busy life of a mama).  My daughter and I dropped my son off at his activity and she and I headed down to the beach for a picnic dinner.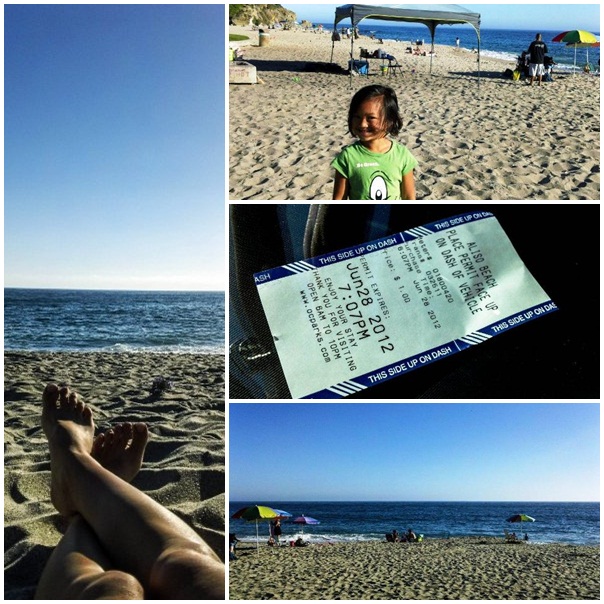 Before we knew it it was time to go pick-up my son and go home to get ready for bed.  Time sure flies in the Summer when you are out enjoying the sun!
Impressions So Far
I really like the car overall when considering who the target market for the Prius C is.  If I were to purchase a Prius, being that I have a family and young children I would probably look into the Prius V since it is roomier and has more storage space, but I also realize that the Prius C is NOT targeted as a "family" car, but rather is targeted to younger buyers and city dwellers.
I would have been stoked to drive this car when I was younger and can see this car as a wonderful fit for my sister-in-law who is a city dweller.  I went to college in SF and think that the Prius C would be a HUGE asset there with it's compact size (awesome for parallel parking) and fuel economy along with the knowledge that if I were to be the driver on a night-out, I know I could relatively comfortable fit 4 of my friends in the car with me (see the image below for cargo / interior space).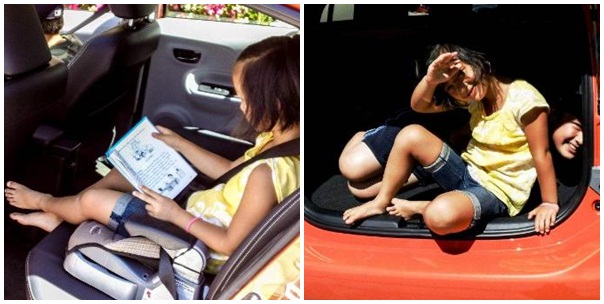 Top it off by the fact that the Prius C ranges in price between $18,950 – $23,230, making the car extremely accessible and financially palatable.  The features available in the Prius C for that price point are truly impressive.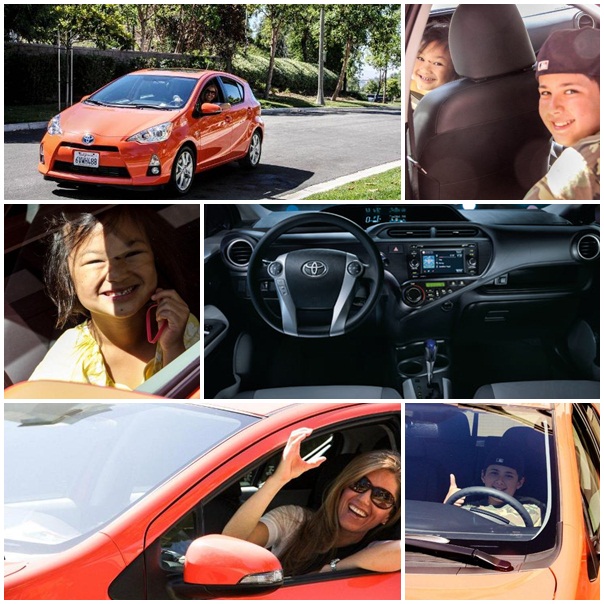 Stay tuned for more posts about the Prius C.
Content and/or other value provided by our partner, Toyota Youth Network.